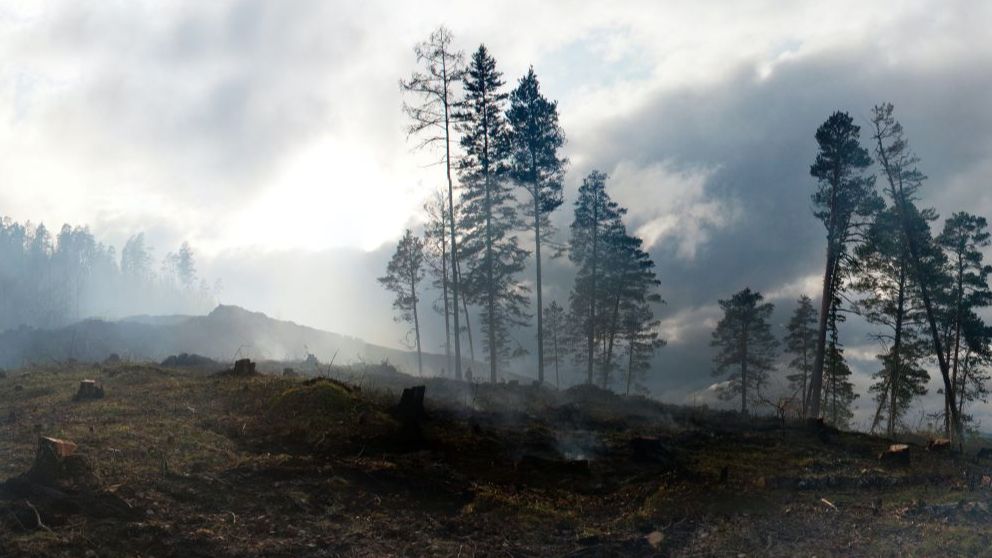 Disaster Relief & Community Outreach
The hard work and stewardship of Catholic Social Services of Rapid City aims to uplift the communities we serve throughout South Dakota. In remaining involved in these communities, we're able to transform the lives of those in need with our impactful Disaster Relief Services and ongoing community outreach. We believe it is our duty to bring the utmost safety, compassion and care to those in the communities in which we live.
Become a Volunteer
Volunteer to be a mobile disaster case manager. Leverage your local community knowledge to go out and help those in need complete our online disaster assistance application.
Volunteer to be a disaster case manager to assess cases, develop a plan for recovery, and connect people with the resources they need.
Volunteer to serve on the Long-Term Recovery Group in your community.
Volunteer Application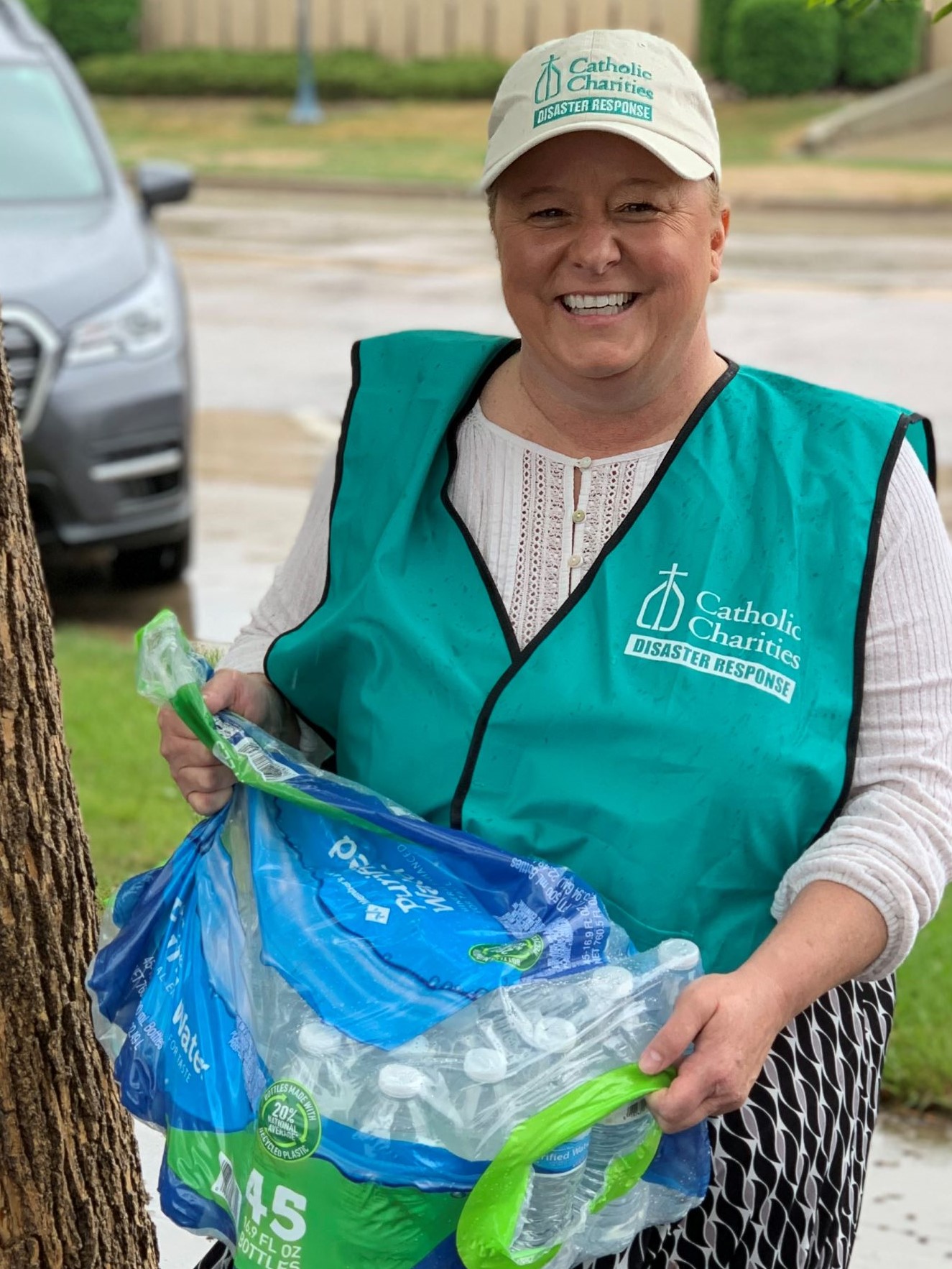 Make a Donation
As a non-profit organization, CSS of Rapid City relies on the generous support of our donors to deliver our services, resources, and support to those in need.

To donate to a specific disaster, community, or area, please indicate your preference on the donation form or in the memo on the check. Checks can be mailed to: Catholic Social Services, 529 Kansas City St, Rapid City, SD 57701. All disaster donations will be held in escrow for general disaster relief, unless otherwise specified.
Donate
Diocese of Rapid City
County Level Disaster Map
Click or tap on a county to see more information. The disaster team at CSS is committed to responding to the disaster-related needs of families, communities and parishes in western South Dakota. We are helping to organize community organizations that will have the ability to respond to a disaster in their area. Maynard Konechne, who is the statewide Disaster Chairman for the Knights of Columbus, is working diligently to enlist volunteers to assist in this endeavor. Also, Catholic Charities USA is assisting CSS with funding to implement the community management structure that will take the lead in the disaster recovery efforts.
Disaster Response
Does your Parish need help with a local natural disaster?
The Rapid City Diocesan Disaster Response Committee can help if you are located in one of the twenty-two counties in South Dakota west of the Missouri River.

Any Parish in Western South Dakota that is a part of the Rapid City Diocese can activate the DDRC to apply for a $10,000 Dollar Disaster Response fund immediately after a natural disaster.

Call Dominique Tigert to learn more about available resources and trainings.

View or download our Diocesan Disaster Response Plan.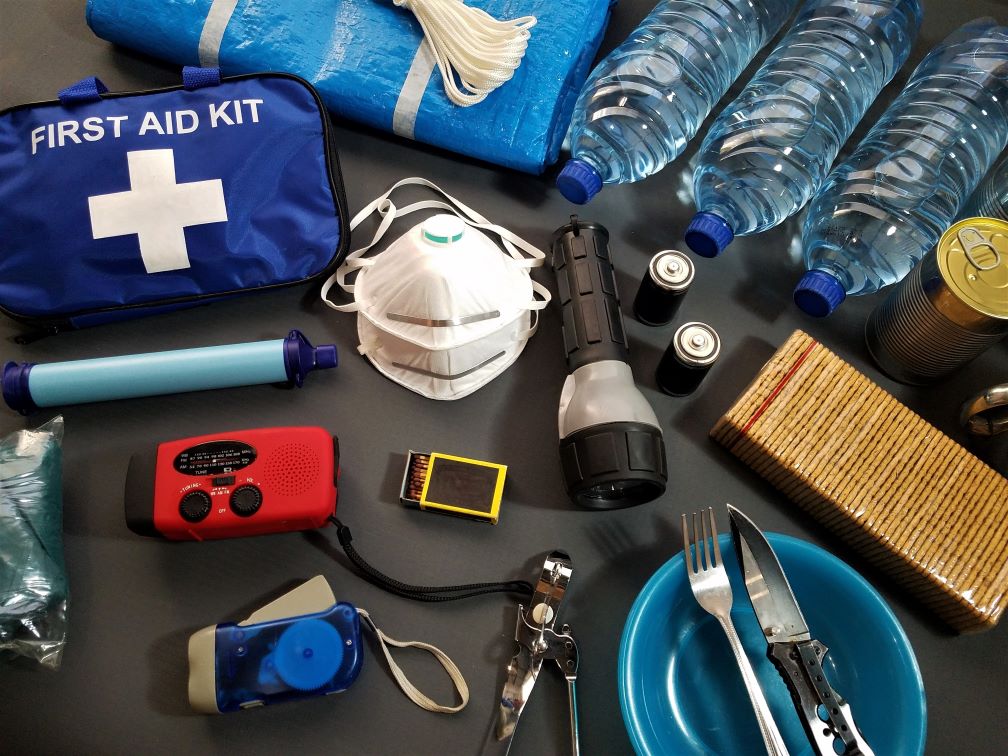 Get Prepared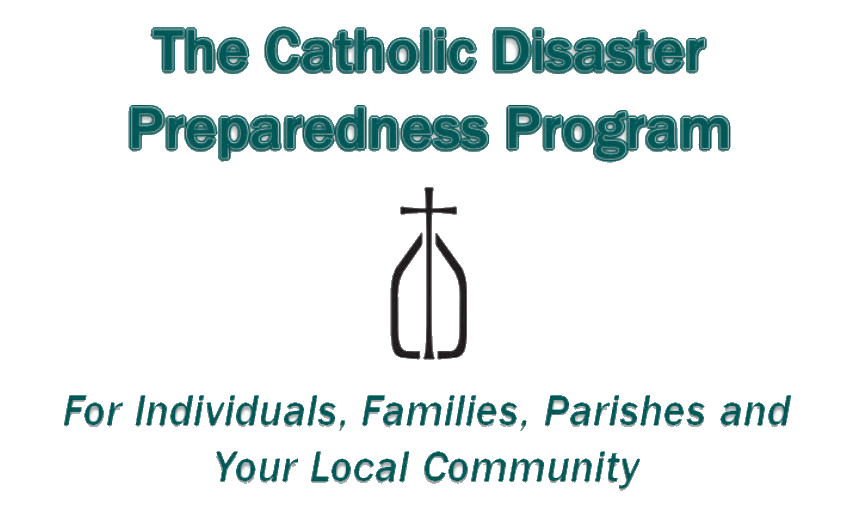 Do you need help with preparing your Parish for natural disaster?

Catholic Charities USA can help you each step of the way to create a plan that works for you in Western South Dakota.

Catholic Disaster Preparedness Program (CDPP) is a three-part video training series that explores the natural intersection of our Gospel Call, the needs of those suffering and the gifts we have to share before, during and after a disaster event.
Part 1: Preparing Individuals and Families
Preparing Individuals and Families Part 1-Video A
Preparing Individuals and Families Part 1-Video B
Participant Guide
Facilitator Guide
Part 2: Parish Disaster Planning
Parish Disaster Planning Part 2 - Video A
Parish Disaster Planning Part 2 - Video B
Participant Guide
Facilitator Guide
Part 3: Sharing Our Gifts
Sharing Our Gifts Video Part 3
Participant Guide
Facilitator Guide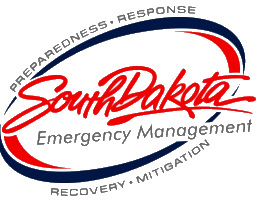 Use the map at the top of the page to see the Regional Coordinator's contact information for the county/region you are in.
The
South Dakota Office of Emergency Management (OEM)
encourages the development of comprehensive preparedness and disaster management plans, programs, capabilities and organizations by the state and its local governments. Because disasters often disrupt the normal functioning of governments, communities and families, OEM provides the organization necessary to expedite aid, rehabilitation and the rapid acquisition and delivery of resources.
View the SD Office of Emergency Management severe weather guide
.
View South Dakota State University's emergency procedures webpage
.
Our Long-time History of Providing Disaster Relief Services
Catholic Social Services of Rapid City has a long tradition of being involved in disaster response in western South Dakota. The late Msgr. William O'Connell led the community in response to the 1972 flood which claimed 238 lives. Msgr. O'Connell's efforts were foundational and eventually helped to shape a national movement known as National VOAD (Voluntary Organizations Active in Disaster).

CSS services an area covering 22 counties and 43,000 square miles of geography that often experiences the extremes of blizzards, drought, tornadoes, hailstorms, flash floods, wildfires and other disasters.

Additional Resources