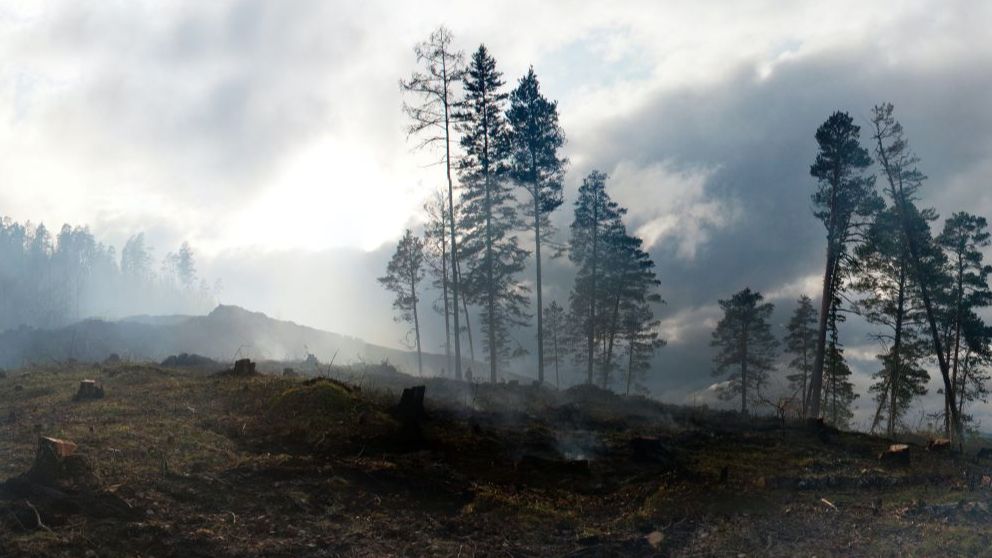 Disaster Relief & Community Outreach
The hard work and stewardship of Catholic Social Services of Rapid City aims to uplift the communities we serve throughout South Dakota. In remaining involved in these communities, we're able to transform the lives of those in need with our impactful Disaster Relief Services and ongoing community outreach. We believe it is our duty to bring the utmost safety, compassion and care to those in the communities in which we live.
Our Long-time History of Providing Disaster Relief Services
Catholic Social Services of Rapid City has a long tradition of being involved in disaster response in western South Dakota. The late Msgr. William O'Connell led the community in response to the 1972 flood which claimed 238 lives. Msgr. O'Connell's efforts were foundational and eventually helped to shape a national movement known as National VOAD (Voluntary Organizations Active in Disaster). CSS services an area covering 22 counties and 43,000 square miles of geography that often experiences the extremes of blizzards, drought, tornadoes, hailstorms, flash floods, wildfires and other disasters.
The disaster team at CSS is committed to responding to the disaster-related needs of families, communities and parishes in western South Dakota. We are helping to organize community organizations that will have the ability to respond to a disaster in their area. Maynard Konechne, who is the statewide Disaster Chairman for the Knights of Columbus, is working diligently to enlist volunteers to assist in this endeavor. Also, Catholic Charities USA is assisting CSS with funding to implement the community management structure that will take the lead in the disaster recovery efforts.
Community Outreach
CSS's dedicated team is continually looking for opportunities to bring our services, skills, resources, and support to communities in need. From gathering volunteers to assist in clean-up efforts to providing post-disaster counseling, we're firmly rooted in our mission to lead our communities to a brighter tomorrow.
See Available Classes
South Dakota VOAD
South Dakota Voluntary Organizations Active in Disaster consists of both locally based organizations and local representatives of National organizations. Their mission is to strengthen the capabilities of organizations working together in our State to respond to communities affected by disaster. Dominique Tigert, Disaster Relief Director at CSS, is currently serving as the Treasurer for SD VOAD.
Learn More
Post-Disaster Counseling
For those impacted by a disaster, Catholic Social Services can provide licensed, professional counselors to meet in our main office in Rapid City, at satellite offices in western South Dakota and via telehealth statewide.
Learn More
How You Can Support Our Disaster Relief Efforts
Volunteer
Volunteer to serve on the Long-Term Recovery Group in your community.
Volunteer to be a caseworker to assess needs after a disaster.
Please complete the volunteer application and we will be in touch!
Make a Donation
As a non-profit organization, CSS of Rapid City relies on the generous support of our donors to deliver our services, resources, and support to those in need. To donate to a specific disaster, community or area, please indicate your preference on your check and mail to: Catholic Social Services, 529 Kansas City St, Rapid City, SD 57701. All disaster donations will be held in escrow for general disaster relief, unless otherwise specified.
Catholic Charities USA Social Vulnerability Map