Annual Gathering Registration is Closed

If you still wish to donate to the fundraiser please use the button below. Thank you!
Beauty of Faith and Art
Over his 51-year career, artist Dale Lamphere has completed 60 major public sculptures from the Basilica of the National Shrine in Washington D.C to "Dignity" that sits high above the Missouri river in Chamberlain.

Lamphere's works cover the full spectrum from classical to industrial. Direct observation of nature has always been the guiding force in Dale's work and often results in the biomimicry of structural patterns.

He was appointed South Dakota Artist Laureate by Governor Daugaard in 2014, a position that has been vacant since the 1983 death of Oscar Howe who was given the honor in 1954. Lamphere has received honorary doctorates from three universities. He recently received the American Institute of Architects South Dakota Champion of Architecture award for "bringing great public art to the people of South Dakota and beautifully articulating the intersection of art and engineering".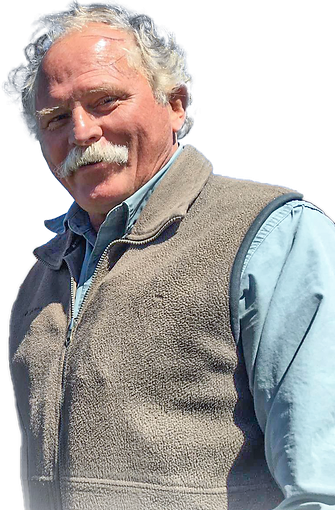 Celebrating the 2023 Msgr O'Connell Founders Awardee
Dale Lamphere (pictured)

Order of Saint Benedictine Medal Awardees

Mrs. Pat Petit
Rapid City Diocesan Deacons
Mr. Richard Rangel

Event Details

Friday, November 17th, 2023 from 5:00pm to 7:00pm (Doors open at 4:45pm)

Best Western Ramkota Hotel & Conference Center, 2111 N Lacrosse St, Rapid City, SD.