Uplifting Parents Program participants like to have some fun too!
Earning a college degree as a single parent is hard work, so the Uplifting Parents Program likes to add some fun to the process with fantastic family activities planned and led by the program's Peer UP Advisory Council.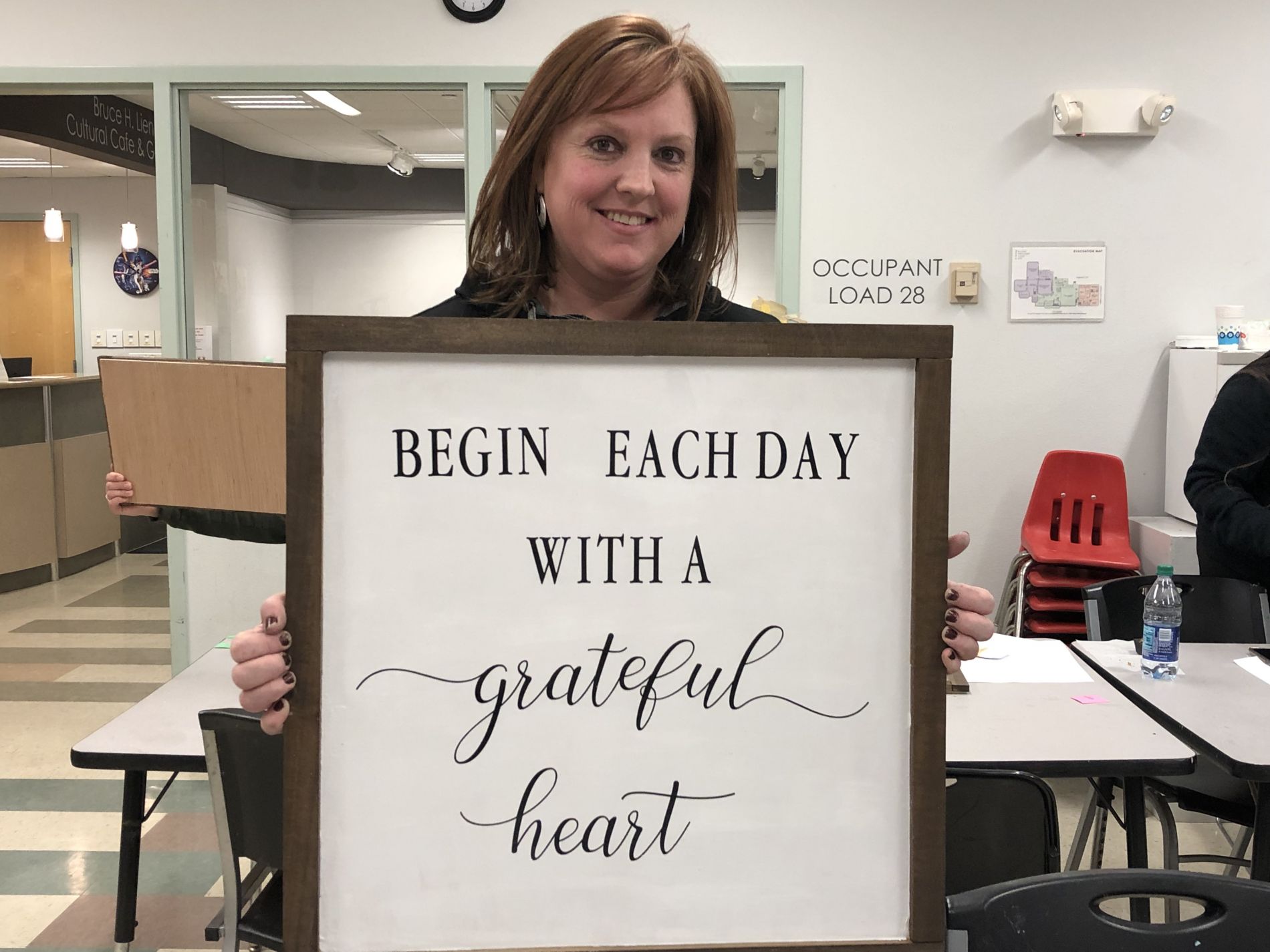 One recent Peer UP activity included an inspirational sign-making class at the Dahl Arts Center. The signs speak of the gratitude, happiness, hopefulness and beauty that Uplifting Parents participants find in the two-generation, poverty-reduction program that provides them with scholarships, stipends and intensive mentoring while they work to obtain a college education. About 40 single-parent families are currently receiving services from Uplifting Parents.
The Peer UP Advisory Council is a working committee comprised of past, current and graduated UP participants that, in addition to providing peer mentoring and planning family activities for the two-generation program, contributes valuable feedback to the Uplifting Parents staff and coalition, said UP Director Natalie Lecy. "Nobody knows the clients' lives or stories better than they do, and to share those insights leads to a more inclusive environment which honors the client as a valuable contributor," Lecy said.
Thanks to Rushmore Rustics for creating the sign materials and facilitating the activity for Up participants!