UPLIFTING PARENTS helps single parents succeed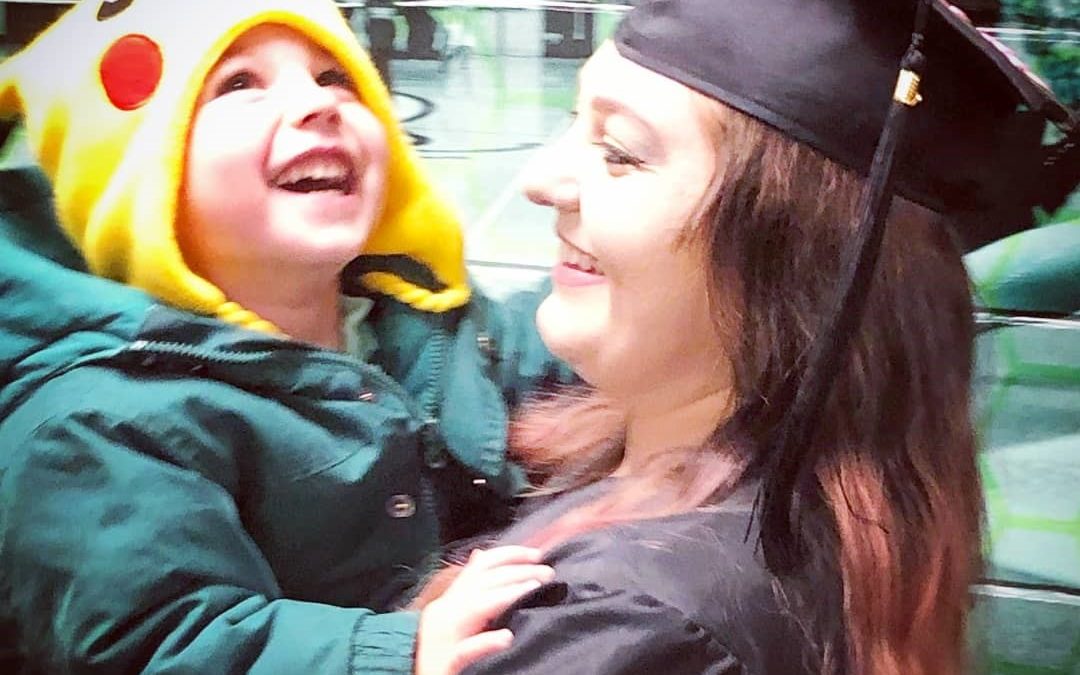 UPLIFTING PARENTS helps single parents succeed: Applications close March 14
Determination. Hard work. And the support of her Uplifting Parents mentor.
Kaitlyn, the single mother of a 3-year-old toddler, credits those three ingredients with helping her earn a psychology degree from Black Hills State University in December 2019.
"The mentorship and support that I received throughout my journey with the UP Program was a driving force in my success in my educational career. I will appreciate everything this program offered me for a lifetime!" Kaitlyn said.
Kaitlyn is originally from Hosmer in northeastern South Dakota. She started college in 2012 as a nursing major with a minor in psychology, but realized that she really enjoyed the psychology coursework and was passionate about working and advocating for people with mental illnesses. She changed her major to psychology, with the hopes of some day being accepted into a Master of Social Work program.
However, before Kaitlyn could complete her degree, she found out she was pregnant. Kaitlyn decided to put her education on hold until after her son, Toryn, was born. She began school again in 2016, but faced many challenges trying to raise a toddler and go to school at the same time. Being very resourceful and a wonderful advocate for herself, she researched and applied for any resource that would help her and her son get through the next few years of completing her education.
Kaitlyn was accepted into the Uplifting Parents program in 2018. The Uplifting Parents program helps low income single parents by guiding them through the last two years of their college degree and providing emotional stability along with financial assistance and community resources. This program was a silver lining for her, as she was struggling to make ends meet with being a single parent, trying to complete her education, and work to help with finances.
As graduation grew closer, Kaitlyn's life grew even more hectic. She was juggling her 3 year old, Toryn, while volunteering at the Artemis House in Spearfish, and finishing up the last of her classes for her Psychology degree. Determination and hard work got her to graduation, but she also gives thanks to her UP mentor, friends and family. Kaitlyn's future dream of obtaining her Master of Social Work degree is also coming true. She was accepted into the University of South Dakota's Master of Social Work program and begins classes this summer.