The Third Time's a Charm for Uplifting Parent's Participant Dani Hersrud's College Success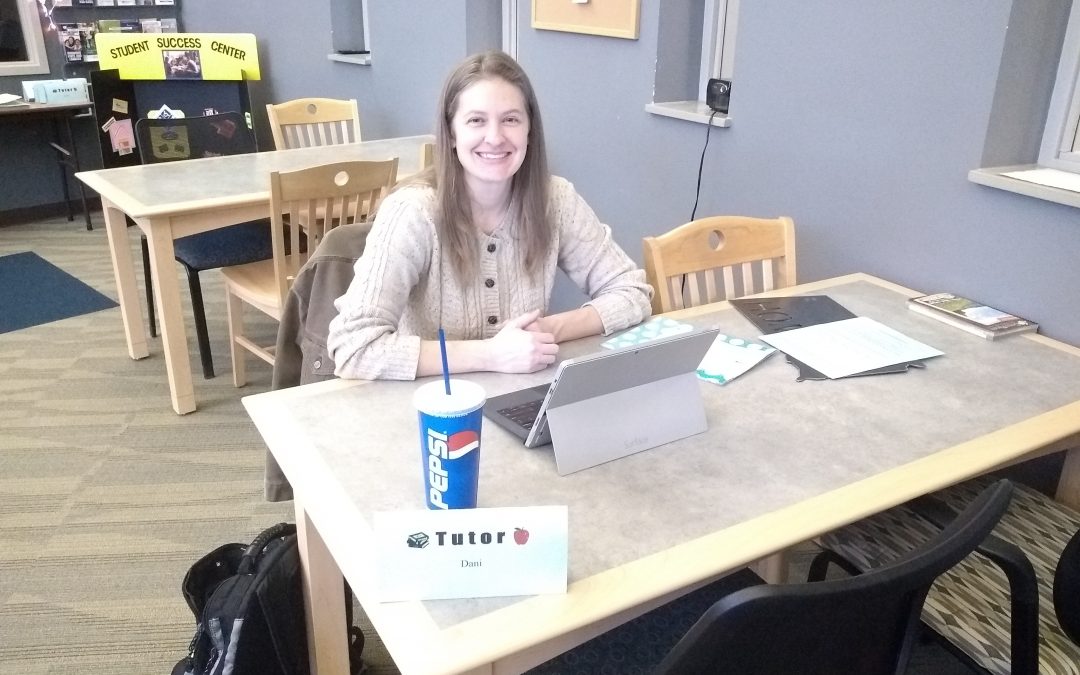 Dani will graduate with a surgical technology degree from Western Dakota Technology in May, about 20 years after she first enrolled as a college student. Her second college experience came in 2011, following a stint as a U.S. Army medic, when she earned a bachelor's degree in psychology, a degree that didn't translate into a well-paying job with which to support her family.
Eventually, the Texas native and 41-year-old single mother of four children returned to school at WDT in Rapid City. She was accepted into the Uplifting Parents (UP) program at Catholic Social Services in 2017. Dani was already a recipient of a Build Dakota Scholarship, which helped pay for tuition and books, but she still struggled to pay for living expenses and juggle the demands of single parenting while in school. The UP program helps her do both.
The Uplifting Parents program helps low-income single parents earn a college degree and achieve greater financial, social and emotional stability for their families by providing mentoring services, community resources and scholarship funding.
"I'd never heard of a program like UP that was specifically for single parents," Dani said. "I love it. I think it's phenomenal. I wish all the single parents could have this."
UP, along with the resources and support it provides, has been instrumental in her educational success, she said. "UP tells you that you're valuable and that you can have a better life for you and your children. I think there's so many single parents who don't realize that they can go back to school. That they don't have to settle."
Dani and her children, Dylan, 19, Jordyn, 13, Loryn, 12, and Coltyn, 5, moved from Texas to Rapid City four years ago. She and the kids were living with her parents when her mother died and she and her father decided to return to his hometown of Black Hawk, S.D. Dylan dual-enrolled in WDT's computer science program while still in high school and, before long, Dani decided she wanted a career change, too. Given her experience as an Army medic, becoming a surgical tech was a natural choice.
"It's always fascinated me so much, the way the body works," she said. "And I'm very organized and methodical, so my personality fits the surgery environment. "This semester, she's getting clinical experience at Black Hills Surgical Hospital. "I saw a total knee replacement surgery yesterday. It's amazing."
The multi-tasking demands of studying, working part-time, being a single-parent and supervising her children's homeschooling courses left little time to develop a support network of friends these past two years, Dani said. So regular meetings with her UP mentor, Hannah Ceremuga, have been an important social and emotional outlet. "At 41, a lot of the other students are half my age, so it really does help, just meeting with Hannah. Having another adult, someone outside the family, to talk to really helps," she said.
UP takes a two-generation approach to a participant's educational success, so children participate in the family activities that are planned and provided by the Peer UP advisory council. Peer UP is made up of current and former UP clients who earn a stipend for serving as peer mentors and community ambassadors for UP. Dani enjoyed the leadership development and networking skills she gained by serving on the council, and her kids always enjoyed the monthly get-togethers and activities. "They loved the craft night and the cookie night at the holidays."
Peer UP participants are stakeholders who bring a unique perspective that helps inform the program. "Their contributions are essential in making UP a better program. They provide valuable feedback regarding their experiences and they do a fantastic job planning our monthly family activities," UP Director Natalie Lecy said.
As she prepares for graduation in May, Dani said leaving UP later this year will be bittersweet. "I'm going to miss meeting with Hannah. There's not a lot of time for friendships, or for just venting, when you're a single mom in college. So the one-on-one time with Hannah was really priceless."
The Texas transplants have come to enjoy everything about the Black Hills – hiking, rock climbing and even the snow. "Everybody really loves it here."
The Hersruds have moved four times in the last four years, and Dani hopes it won't be five. "I'm really hoping for a job in Rapid City."