Prosperity Initiative Perseverance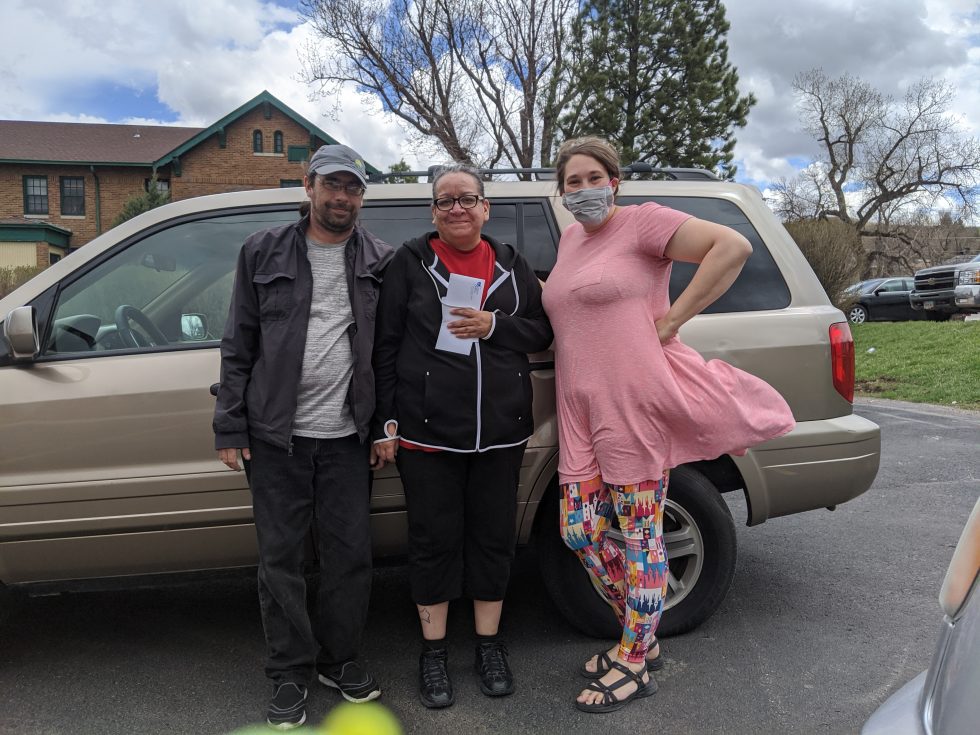 Per·se·ver·ance: noun Persistence in doing something despite difficulty or delay in achieving success. Tenacity. Determination. Resolve. Resolution. Dedication. Endurance. Commitment.
You could add Anna Castillo's name to that dictionary definition.
Twenty years after first stepping into a college classroom, Anna completed a bachelor's degree in Lakota Studies in May. Anna is a Prosperity Initiative client at Catholic Social Services, a program which helps people break the cycle of poverty through a job, trade or education. Her degree from Oglala Lakota College also includes an Associates of Arts degree in tribal law, and the AA degree in Lakota Studies she completed in 2018.
Anna's life has been full of ups and downs. Struggling with depression and self-esteem issues from a young age, Anna has always been shy. A self-described "bad student," she failed at traditional high school. However, in 1993, she was able to earn her high school diploma and an apprenticeship certificate in carpentry from the United States Job Corps. In 1999, when her daughter, Casi, entered the world, Anna resolved to go to college. Hoping for better career opportunities, she enrolled in college for the first time in 2000.
For most of Casi's childhood, Anna was a single mother, dependent on family and the South Dakota Child Care Assistance program so that she could work and attend school. Her on-again, off-again college enrollment pattern, compounded by her struggles retaining material, sometimes made a college degree feel like an insurmountable task. But Anna persevered.
Over time, Anna's support system grew to include a supportive partner, Donny. In 2016, she was referred to the Prosperity Initiative.
"To me, the Prosperity Initiative means being able to grow," Anna said. "I've learned to open up more. Having someone to talk to has helped me a lot through my life."
Anna's Prosperity Initiative mentor, Megan Snyder, considers Anna a friend, as well as a client. As a PI mentor, Snyder walks with clients on their journey to academic and personal success, using accountability and motivation as her best tools. The Prosperity Initiative helped keep her "going to class and having good attendance," Anna said.
Now that Anna has finished her bachelor's degree (with a semester GPA of 3.75 and a final GPA of 2.67), she wants to use her knowledge of tribal law and the Lakota nation to help other Native Americans. Anna hopes to find an internship or permanent employment at a local law firm that works with Native Americans.
The Prosperity Initiative staff at CSS intends to be by her side until she does.