Lakota Circles of Hope Partners with Rural American Initiatives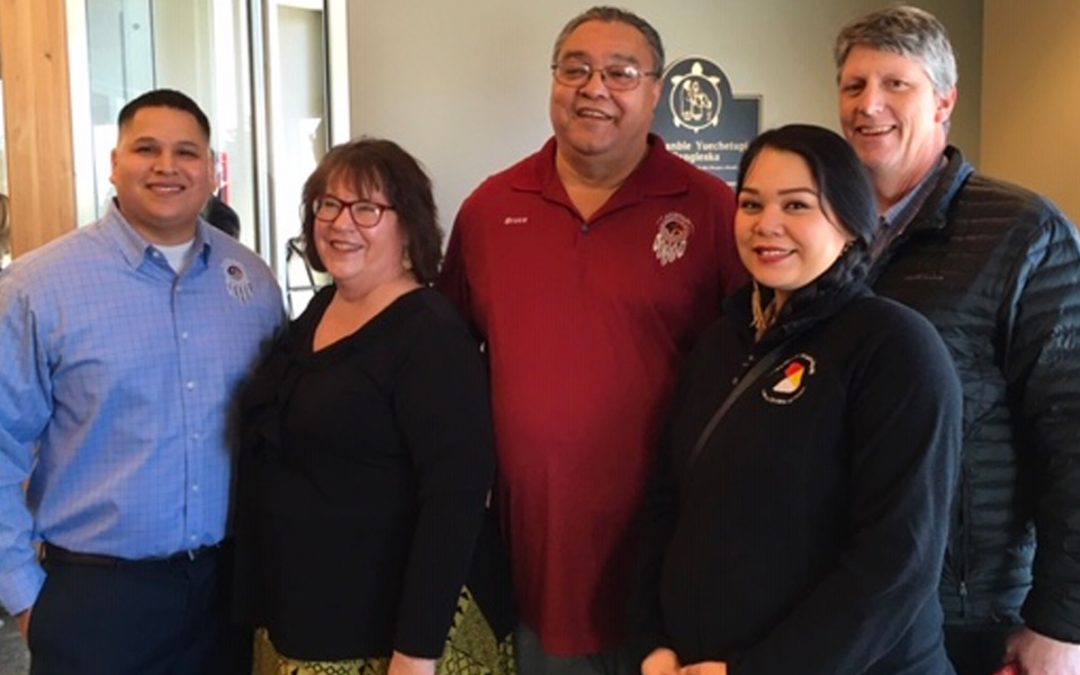 Lakota Circles of Hope prevention curriculum is now being offered to students in Rapid City middle schools thanks to a partnership between Catholic Social Services (CSS) and Rural America Initiatives (RAI). Ateyape Wicozani, a RAI program, staff received training in December and have begun offering LCH to students in the Rapid City Middle Schools, grades 6-8 in their after school program.
Lakota Circles of Hope is a prevention curriculum written by Lakota educators and elders for children grades 2 – 8 through the use of Lakota values. LCH focuses on minimizing risky behaviors while building a positive Lakota identity for students. "Catholic Social Services is excited to partner with RAI to offer our LCH program to Rapid City area Middle Schools. Through this program we hope all students will grow in their appreciation for Lakota culture and values. As a result of this curriculum it is our hope all students will feel more at home in the school which will enable them to bring their gifts to the broader community" says Jim Kinyon, Executive Director, Catholic Social Services.
Staci Eagle Elk, Lakota Circles of Hope Program Manager