15 Graduating from Uplifting Parents Program this Spring!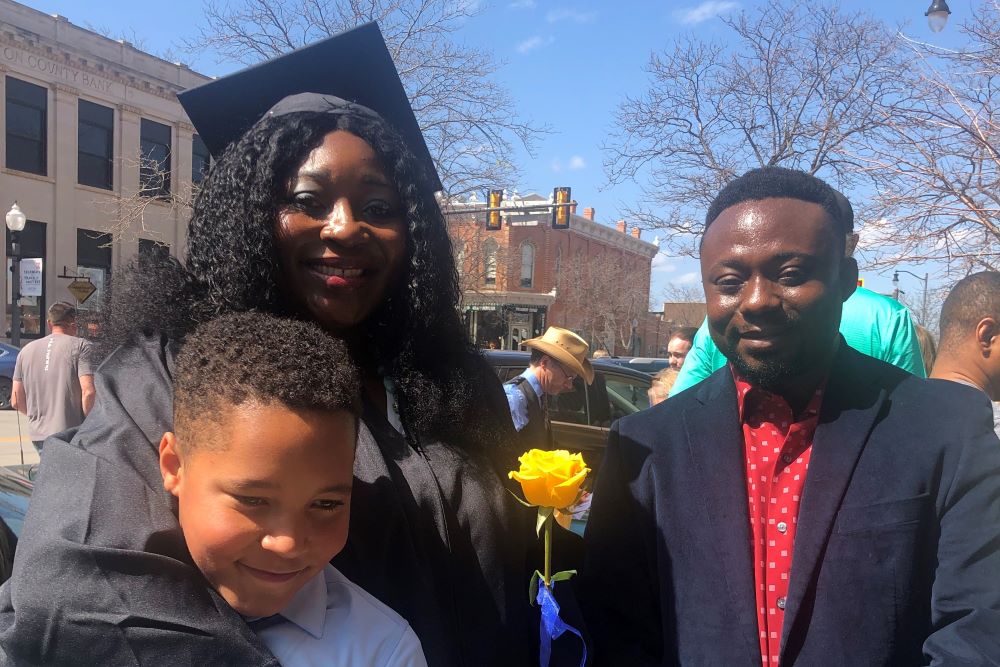 The Uplifting Parents program is excited to announce that it will graduate 15 participants from the program this spring. The participants will have obtained degrees from the following schools, including Bay Mills Community College, Black Hills State University, Oglala Lakota College, South Dakota State University, Western Dakota Tech, and University of South Dakota.
These individuals will go on to pursue careers in the fields of Accounting, Automotive Technology, Business Administration, Computer-Aided Design, Early Childhood Education, Environmental Engineering, Health Information Management, Human Services, Lakota Studies, and Nursing.
Uplifting Parents Director, Jessica Perkins, is especially excited to see such a large cohort graduating. "15 graduates… 15 GRADUATES. That is not only 15 single parents that are earning a degree, but it is also 34 children who will have a parent that will be making a living wage. 34 children who can look to their parent and see the importance of education and hard work. 15 single parents graduating with a higher education degree means that our community and workforce is growing and improving. We are so proud of all of our graduates and all their hard work and dedication. Graduating as a single parent is no easy task, and our Uplifting Parents Graduates are a testimony that anything is possible if you put your mind to it."
Uplifting Parents (UP) is a program at Catholic Social Services. UP was created to empower single parent families by providing resources to support their advancement in education. The goal is to assist lower-income single parents to acquire the education needed to become financially sustainable, and thus provide stability and opportunity for their children. UP participants receive financial assistance and mentoring and support services, as well as access to other community resources and opportunities through their participation in the program.